Disney announced the end of its Disney's Magical Express service, on the same day that the Mears company is setting up a new paid transport service between the Orlando International Airport (MCO) and the Walt Disney World Resort: Mears Connect. Reservations are required and accessible since yesterday. The service will begin on 1 st January 2022.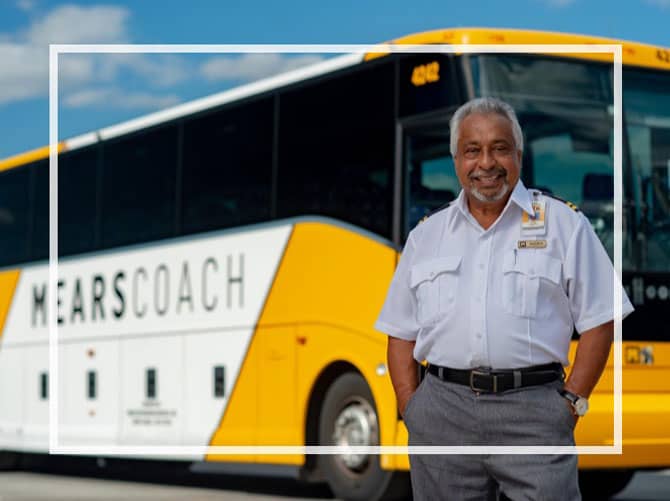 How Does Mears Connect get you from MCO to Walt Disney World Resort?
You will have the choice between 2 paid services: Standard or Premium. 

Mears Connect Standard service  :
This is a public transport service whose operation remains very similar to that of the old Magical Express: it serves all the hotels of the Walt Disney World Resort as well as some nearby hotels whose list will continue to grow in the coming year.
The shuttle (bus or van) will make a limited number of stops along the way. The service is available every 20 minutes after your check-in at the arrival counter at the airport.
Mears Connect Premium Service :
This is an exclusive pickup for you and your family members that will transport you directly from Orlando International Airport to your hotel with little or no waiting at the airport. The service is only available for round trips.
Reservations, Destination Check-In and Return
Reservations before departure are required to benefit from the service. Check-in will be done at the Mears Service Counter located on Level 1 of Terminal B at Orlando International Airport.
I can make the reservation for you or you can via the Mears Connect site. To make your reservation, the name of the airline and the flight number are required. For travelers who have booked their stay with me, I will be happy to help you book your transfers. I can also inform you about the alternatives available.
As for your check-in at the destination, after collecting your checked baggage at the baggage carousel, proceed directly to the Mears counter located on level 1 of Terminal B following the Mears Connect signs. An attendant will take care of you.
For your return to the airport at the end of your stay, the shuttle will pick you up approximately 4 hours before your take-off for international flights or 3 hours before for domestic flights. A confirmation by email with the exact time of your departure will be sent to you 24 hours in advance.
Good to know: it is possible to specify a different hotel on the outward and return journey!
Mears Connect Rates
At the time of writing this article, the advertised rates are as follows. Prices are in US dollars and include taxes. There is no surcharge for luggage or wheelchairs. Payments is made at the time of booking directly on the website by credit card.
SERVICE
PRICE PER ADULT
PRICE PER CHILD
Standard Service
One way ticket
$16.00 USD
$13.50 USD
Round trip
$32.00 USD
$27.00 USD

Premium service
Round trip
$200 USD (up to 4 passengers)
Additional passenger
$55 USD
Prices are subject to change
Cancellation Policy
No charge if cancelled/changed more than 24 hours prior to the scheduled pick-up time. 100% charge if cancelled/changed less than 24 hours prior to pick-up time.
Refund Policy
Refunds will be processed 24-48 hours after cancellation.
Covid-19
Regarding measures related to Covid-19, here is what Mears declares: "we comply with all health and safety measures with clean and sanitized vehicles according to the standards in force for the city, the county, the state, the federal government, and the CDC. "